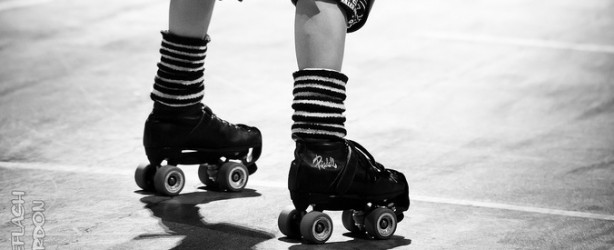 Does No One Here Care About the Rules?!
Another spring; another rule set.  What's a girl to do?  Alas, it's the sport we play.  The rules seem to change like the weather in March, and if you want to enjoy the sport you love and not spend the entire time in the box, then you have to hit […]
Give to FoCo Roller Derby
FoCo Roller Derby is a skater-owned and operated organization comprised of skaters, coaches, officials, and volunteers. We work hard every day to promote and foster the sport of flat-track roller derby through athleticism, sportspersonship, inclusion, and empowerment of its members.
Contribute