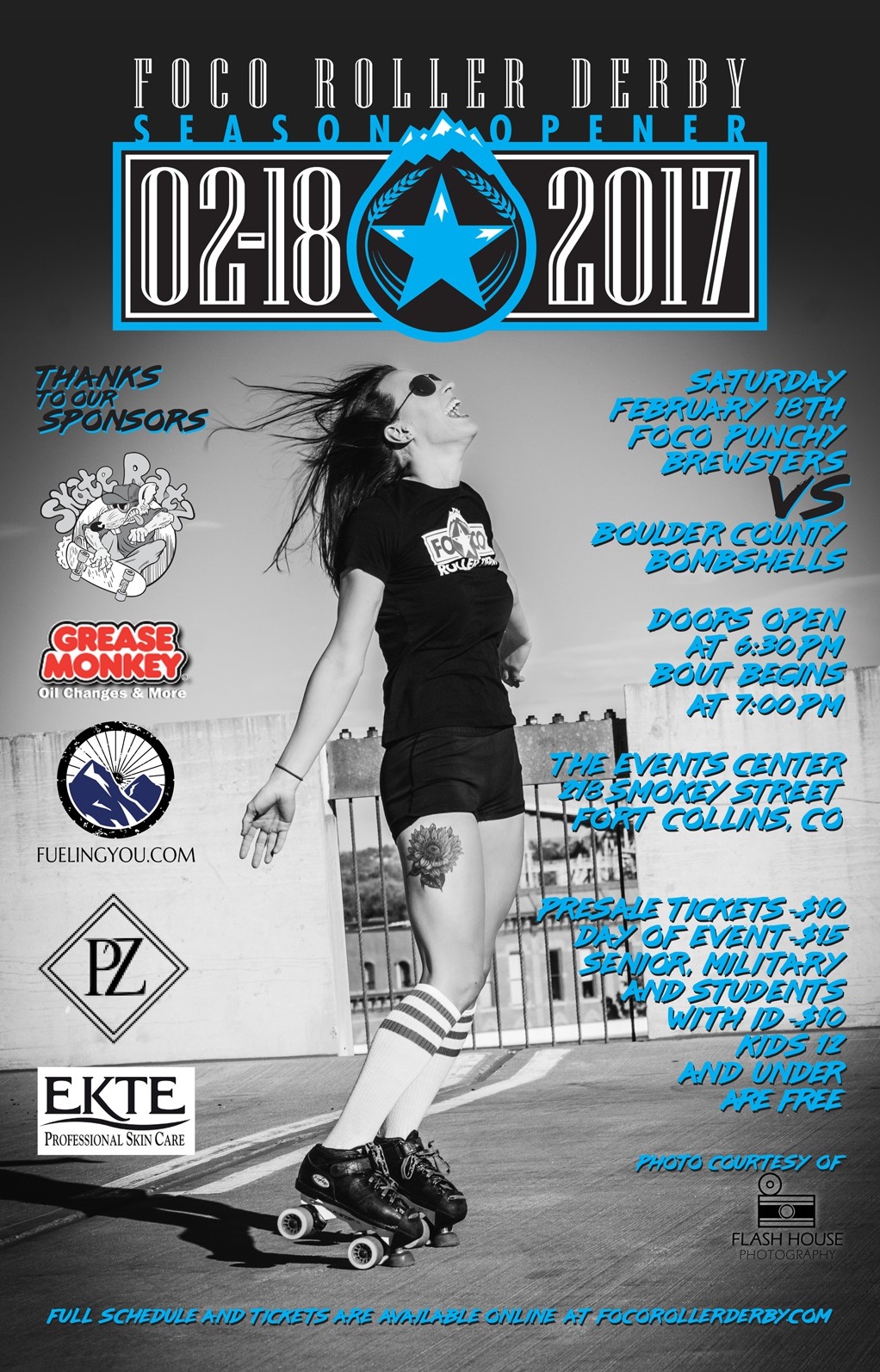 2-18: FCRD Punchy Brewsters vs BCB Bombshells
2-18: FCRD Punchy Brewsters vs BCB Bombshells
Come cheer for your hometown roller derby superstars! The Punchy Brewsters take on the Boulder County Bombers Bombshells in this 2017 season home opener. It should be a match for the ages!
The good times will start rolling when the doors open at 6:30pm, the bout starts at 7pm.
Pre-sale tickets online are $10 http://bit.ly/fcrdvbcb
Tickets will be available at the door for $15 general admission, $10 for students with a valid ID and military personnel, and kids under 12 are free.
Yes, it's for real. Roller derby is a legitimate sport played by real, badass, women athletes. The hits are real, the falls are real, and the bruises are definitely real! Each bout, or game, incorporates complex and ever-changing strategy.
FoCo Roller Derby, Northern Colorado's first roller derby league, has been dishing out hip-checks since January 2006.