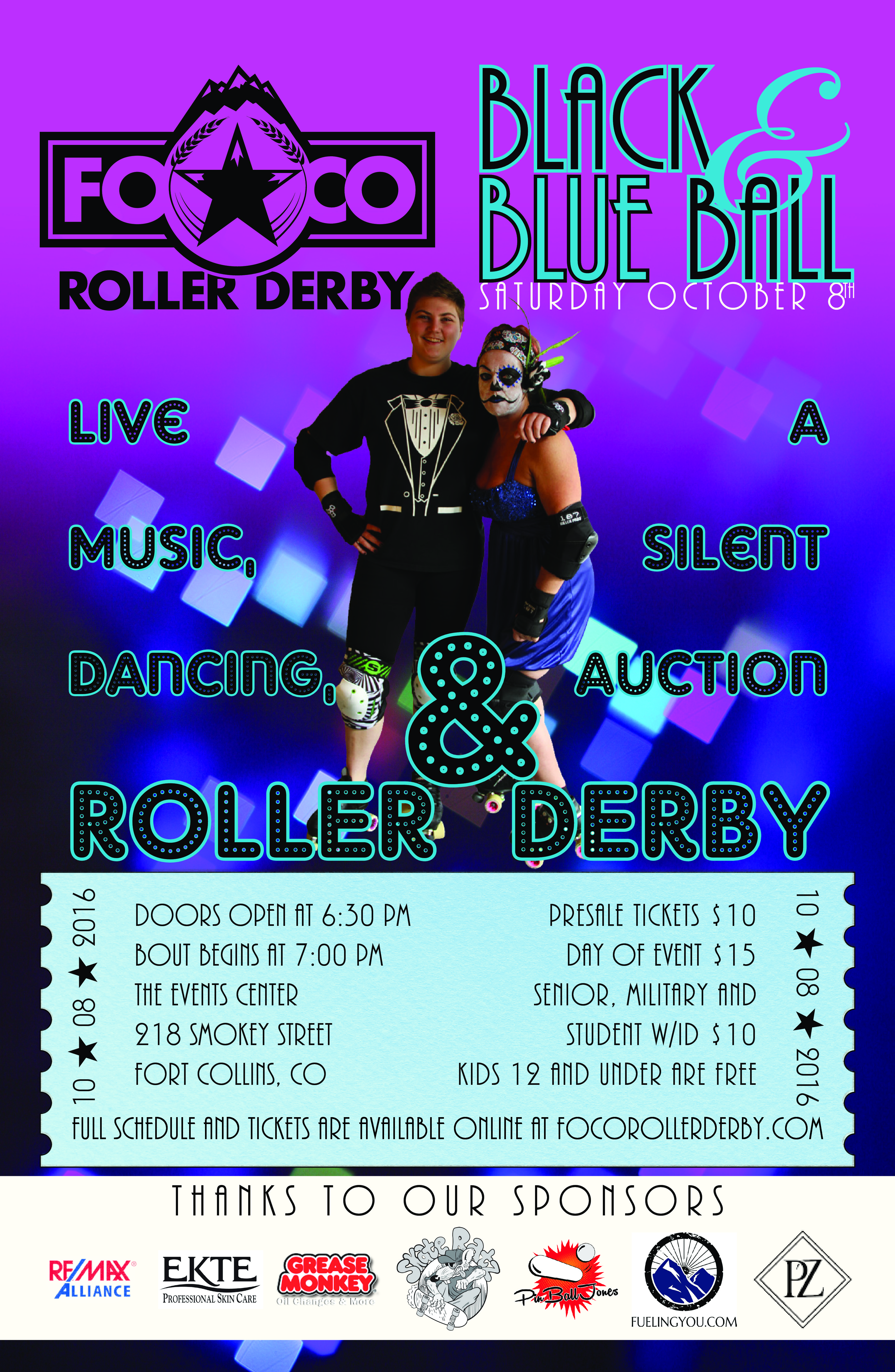 10-8: 11th Annual Black & Blue Ball
10-8: 11th Annual Black & Blue Ball
Cheer on your home teams of FoCo as they face-off, prom-style to jostle, juke, and jam their way through the pack. Who will be this year's "Belle of the Ball" or win the coveted "Best Dressed" title at this year's event? Come and see!
Online ticket sales end midnight the day of the event.
Tickets will be available at the door for $15 general admission, $10 for students with a valid ID and military personnel, and kids under 12 are free.