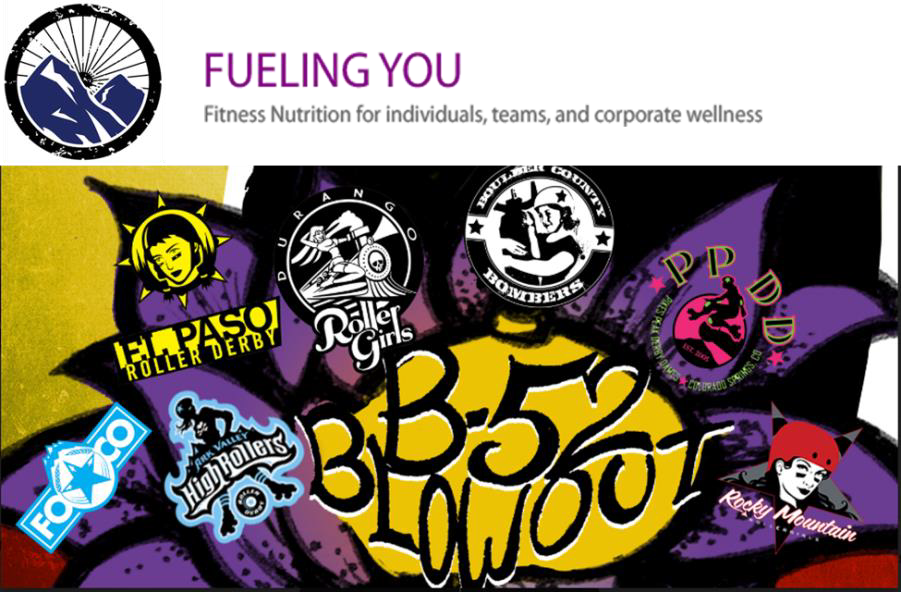 9-17 & 9-18: Boulder County Bombers 2nd Annual B-52 Tournament
9-17 & 9-18: Boulder County Bombers 2nd Annual B-52 Tournament
FoCo Roller Derby is proud to announce Fueling You as a sponsor for our participation in the Sanctioned Boulder County Bombers 2nd Annual B-52 Tournament! They'll be there to support us with our pre-bout readiness and post bout consultations.
Bouts are scheduled:
Saturday Sept 17
12:00 pm – Durango vs. Foco
4:00 pm – Ark Valley vs. Foco
Sunday Sept 18
12:00 pm – FoCo vs. El Paso
Where:
Boulder County Fairgrounds Exhibit Building, Longmont CO
Nina and Tamra having been with us for a short time and have made a big impact within our league. We're so excited for our adventure together! Please look to them at Fueling You for all your athletic training needs.
Sincerely,
Tracey Bjick, A.k.a ' Pounder'
FoCo Roller Derby Non-Profit President and Athletics Head